Mettle Cycling Neckerchief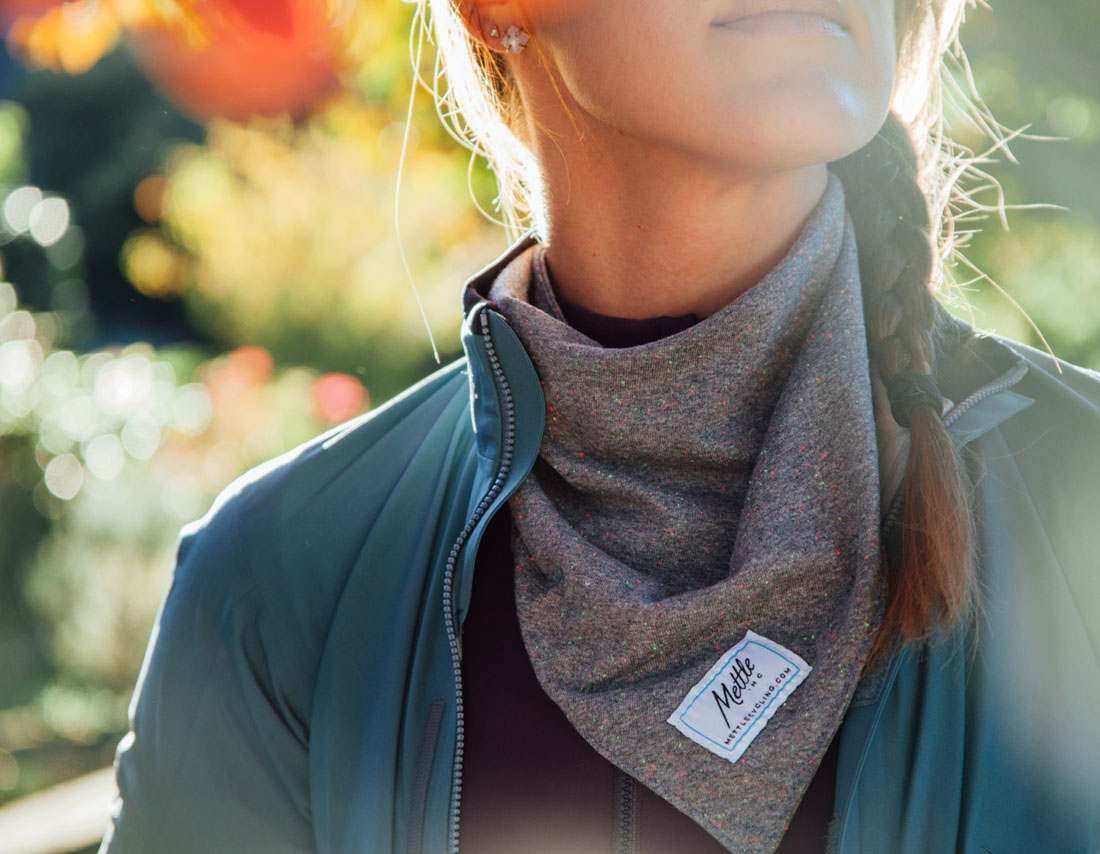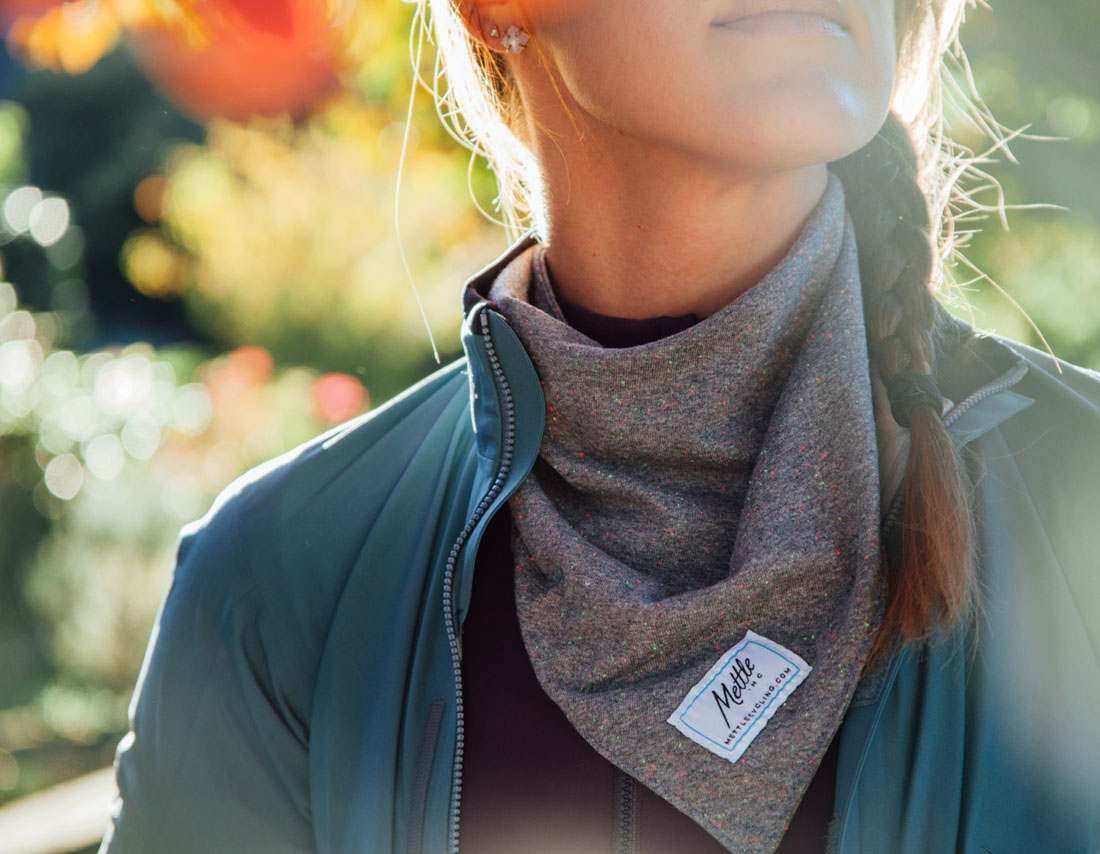 Mettle Cycling Neckerchief
Finally back for fall weather riding….and winter…
…and spring.
These provide a block against the morning frost and are designed to be easily removed while climbing once you get the heart rate up to par. No stopping to remove your helmet, cap, earbuds, and sunnies just to free your neck from a complicated gator!
They work as a great ascot in a pinch as well.
You can also rob banks with them. Just make sure your legs are covered. The FBI keeps a database on calf muscles and tan lines.
Made from: Japanese Cotton/Lycra, Rayon/Spandex. The "lifestyle" images do not reflect the current inventory, only the color ways you see on white:
Grey - Great, stretchy jersey.

Polka Dots - Just like the original, this fabric has almost no stretch, is sturdy, but soft to the touch.

Quilted Black - A warmer synthetic fabric.

Tropic Tiger - Very light with less stretch.